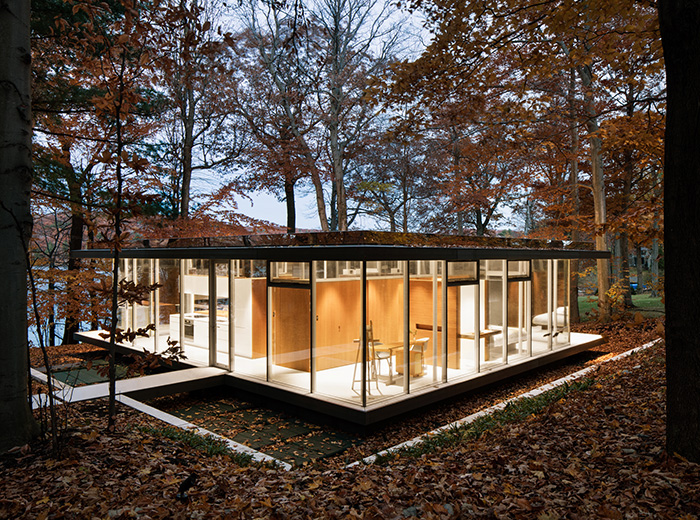 Pavillon du Lac
This pavilion with transparency and reflections discreetly participates in the seasons' parade.
In search of a new floor/ceiling fenestration concept, the SOLENA team bet on an impressive combination of innovative and efficient systems: triple-­glazed curtain wall windows, Sky-Frame sliding windows sliding windows and screens that are hidden on the ceiling.
The result is uncompromising: design, comfort and nature coexist in harmony.
Renée Daoust, architect – DAOUST LESTAGE inc. architecture design urbain
Adrien Williams, photographer
Dans les médias:
ArchDaily, 31 mars 2019
Azure, 16 octobre 2017
ignant.com
iGuzzini.com
uncrate.com