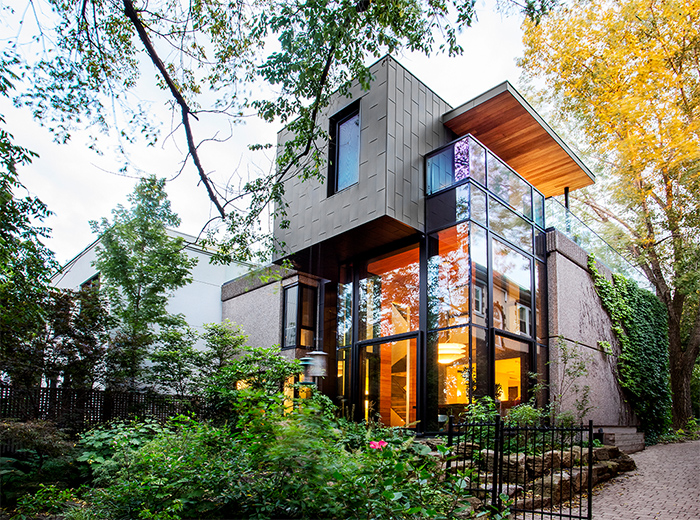 Motorized Sash Window
The addition of this 16 foot tall glass room, perfectly insulated in winter and airy in summer, is a fine example of residential improvement signed by SOLENA.
The curtain wall arrangement, with Schüco Passivhaus component, includes two shutters with motorized opening mechanisms and an integrated presence detector, for direct and safe access to the garden. The system also detects rain and wind, while hidden screens are revealed when needed.
To top it all off, the laminated glazing surface, with a Low E reflective coating, extends around the access to the green roof. An elegant solution to enjoy the view, in complete privacy.
ARCHITEM Wolff Shapiro Kuskowski architects
Patrick St-Onge, general contractor – Renouveau Domiciliaire Inc.
Drew Hadley, photographer